Quick-service restaurants can depend on the proven reliability, digital clarity and stellar support of 3M Wireless Communication Systems.
Chances are the customers in your drive-through lane are hungry. And in a hurry. The best way to keep them happy is to keep the line moving. Make sure they always get exactly what they ordered with advanced drive-thru systems from 3M Wireless Communication. This system will ensure that you will receive and understand orders the first time around. Improving your operational efficiency and building greater customer satisfaction.
With 3M, customer orders are heard and understood – the first time and every time! 3M's revolutionary headset designs deliver crystal-clear sound, to improve order accuracy and help maximize sales and improve customer satisfaction.
3M Wireless Communication – A sound investment in customer satisfaction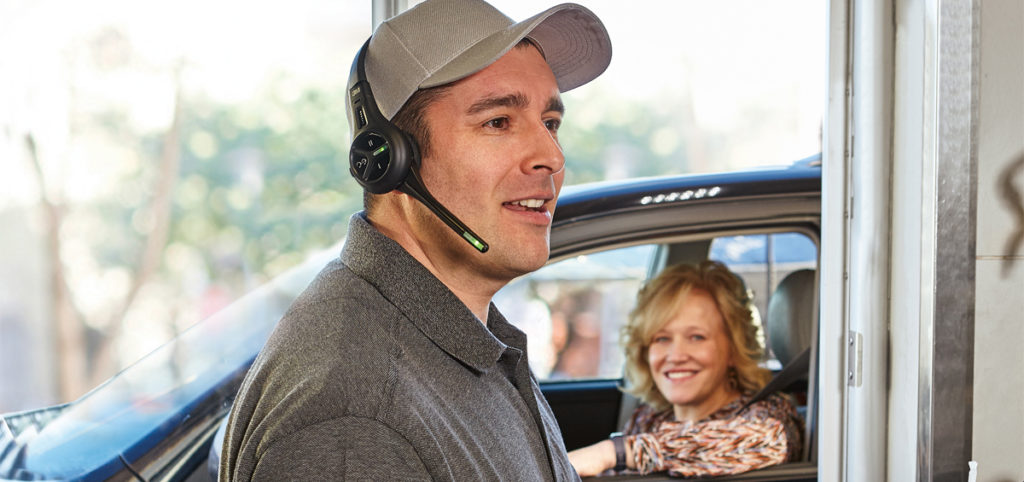 Asking your drive-thru customers to repeat themselves because of poor sound quality leads to delays, incorrect orders and mounting frustrations. Protect your reputation for customer service, while improving operational efficiency, with the crystal clear sound and rugged reliability of 3M™ Drive-Thru Headset and Intercom Systems. Available systems include the 3M Drive-Thru System G5, their newest drive-thru system, and the 3M Wireless Communication System XT-1, which increases customer satisfaction and drive thru efficiency.