Since 1927 Rancilio worked to promote Italian espresso culture. Rancilio is "Coffeeing the World" – exporting a corporate philosophy based not only on technology, but also on talent and ingenuity.
A company of great tradition and prestige, Rancilio Group leads the production of groundbreaking coffee machines. Their product offering is comprised of traditional and fully automatic coffee machines, instant and electronic doser grinders. This offering makes Rancilio Group one of the most acclaimed industrial players on the international coffee scene. As a result of their commitment to innovation, the group acquired Egro in 2008.
Egro is renowned for its extraordinary know-how in the design and manufacture of fully automatic machines. Since 1934 its technological soul is behind the "Swiss Coffee Technology" a guarantee of professional excellence in the development of automated products.
---
Egro BYO from the Rancilio Group

The Egro BYO is a high-volume super-automatic espresso machine with an app-controlled user interface. This innovative technology makes ordering a coffee as simple as using a smart phone.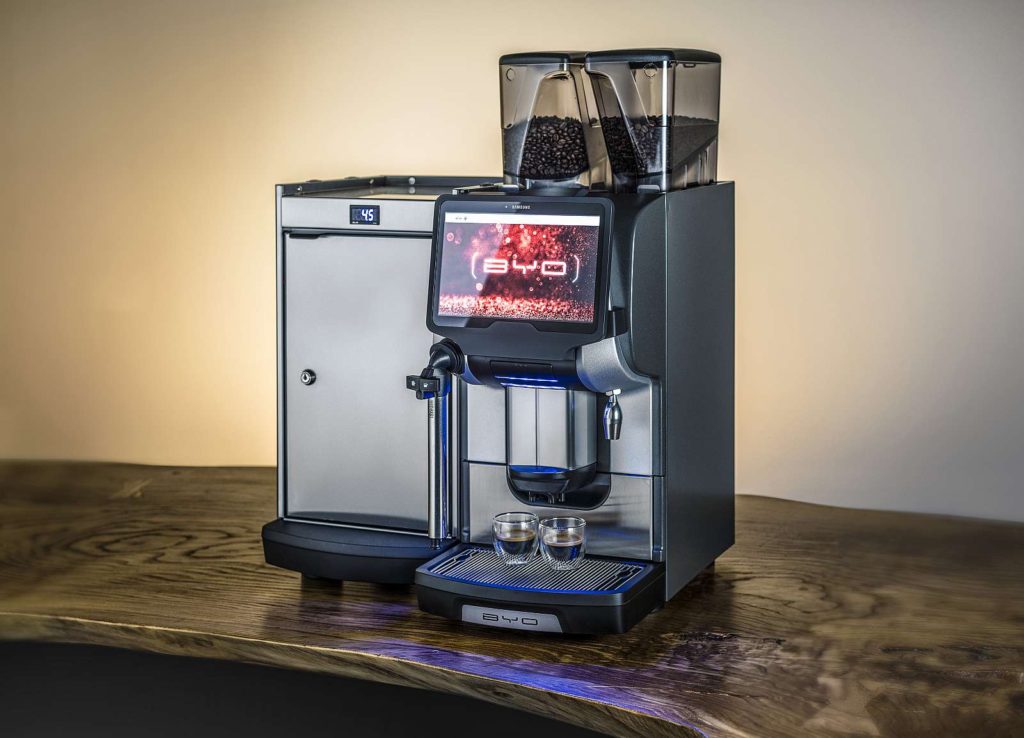 Features include:
App-controlled Android tablet interface
One-piece drink outlet spout
Stainless steel 18-gram patented brew group
Dual grinders made by Ditting™
Stainless steel and ABS plastic composition
Easy 3-step automatic daily cleaning program
Centralized hot water outlet
BYO showcases another instance of Egro's ability to forge new frontiers in espresso machine design. This unit is suited for a self-service area with free-flowing catering concept or in any QSR setting. BYO is a revolution in the fully-automatic coffee machine industry.
---
Rancilio Group Resources:
Tech Service: 877-642-9409
Product Library (Includes Spec Sheets, Revit and AutoCad Drawings)