INTRODUCING BLODGETT HYDROVECTION OVENS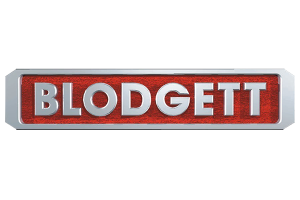 Once you find out what it can do, you'll want one, too.
Bake. Roast. Oven fry. Poach. Grill. Toast. Sear. Smoke. The only thing it can't do is make ice.
We're serious.
HydroVection ovens from Blodgett combine heat and steam in single, split-door units. They're designed with chefs in mind, whether you're making mouth-watering meats, artisan-crusted breads, or show-stopping desserts (or all three).
"Revolutionary."
"Saves space and time!"
"Perfect"
This is what other people are saying about HydroVection ovens from Blodgett. They're built for the way you work within the kitchen you have. Are you ready to find out why they're the most versatile ovens on the market?
Never used a HydroVection oven? Here's why you should:
Increase Your Profits –
HydroVection ovens increase yields up to 25% over standard convection ovens. They also decrease cook times by up to 15%. Greater yields and quicker turnarounds mean more efficient labor and higher profits.
Save Space –
Don't have room for a combi? Blodgett's HydroVection ovens compact, 38″-footprint is the only split-door, continuously-humidified oven on the market. Plus, you can do a lot more with it than your convection oven in the same amount of space. Get more versatility than a convection oven with a smaller price tag than a combi oven!
Gain Durability –
With a HydroVection oven, you'll have structural integrity for years to come. A fully-welded angle iron frame provides strength and durability. Turnbuckle supports make it easy to operate the doors simultaneously with one hand. And the triple mounted doors are the strongest in the industry with a tight seal to prevent moisture and heat from disappearing into thin air.
Designed to make you money every day.
Over the last several months, CRP has seen a lot of interest in Blodgett HydroVection ovens. From the removable core temperature probe to the ability to lock in heat and steam (and release it with the push of a button), there are a lot of features these units provide that are new to the industry.
Find out how your establishment can benefit from a HydroVection oven from Blodgett. Contact your CRP rep today to learn more and to receive a list of the current available models.